A Premium-Hosting Plan, at an Everyday LOW Price.
We understand that getting online can be complicated. For the average business owner, or for those who are beginners to doing business on the Internet – all of the various terminologies, features and pricing structures is complex. What happens if you "just want to get your business online?"
DWMG has helped many companies, of all sizes, to get their business online. Finding high quality website hosting with the features your business needs should be the least of your problems. This is why we offer a Premium-Hosting plan with professional-level features, supported with 24/7 technical support – AND backed by an Anytime Money-back Guarantee!
The Last Hosting Plan You'll Ever Need!
Our versatile hosting plan has been perfected for most business applications and sizes. We offer a safe, secure and reliable hosting service that is currently used by millions of customers.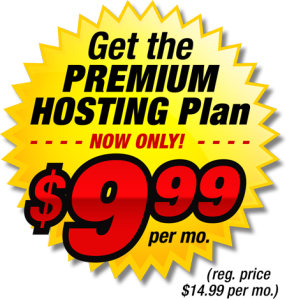 In addition, the Premium Hosting Plan is powered by cPanel – one of the post popular and widely used control panels available. If your traffic and needs grow beyond this plan, we have scalable and dedicated-server options to keep up with your success.
No matter at which stage you are at with your business, DWMG gives you the website hosting space you need to build and expand your website. We can also help you improve your online presentation, presence, and marketing with our other Internet Services!
Premium-Hosting Plan Features:
UNLIMITED GB of Hosting Space

UNLIMITED GBs of File Transfer

UNLIMITED Email Accounts

UNLIMITED Domain Hosting

UNLIMITED MySQL Databases

CGI, Ruby (RoR), Perl, & PHP Support

Secure Shell, SSL, FTP & Stats

FREE Domain Name Registration

FREE Site Builder – Including 100's of Templates!

FREE Setup & No Hidden Fees

24/7 Phone, Chat & Email Support

and More!