Why is DWMG YouTube Video Niche Marketing different from regular targeting for video ads?
We have proprietary processes in place that allow us to grab this data in real time, and target ONLY the videos that users are watching in your niche, instead of YouTube Ad's built-in audiences. Because we are targeting EXACT videos and not a general pool of videos in a given marketplace, we are able to drive:
Costs Down
Increase Revenue
Get your business the attention and sales it deserves.

Your video ad will be viewed on the main channel below and also to the far right. It can be played on your all your competitions or just your biggest competitors video ads. You tell us what you want.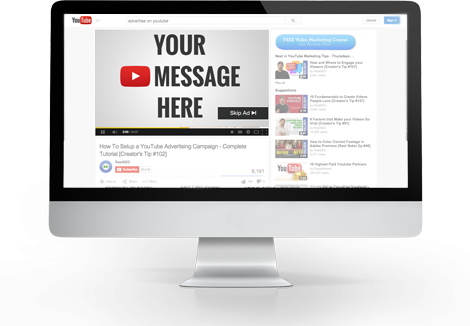 Saturate a Niche – Go after your target market, and all videos related to your business. Encapsulating the entire industry to advertise YOUR service before users see your competitor's videos!
Geo-Target – Small Businesses – We can narrow it down to X number of miles from your place of business, city demographic, or Nielsen DMA. Get in front of the people who will watch and engage with your content right in your own backyard!
Live Streaming Ads – Does your business run off of webinars, live streams, or other forms of videos? We can collect ALL the live streams that are presently or scheduled to run in the future, and have your ad play before they even go live!
Competitor Traffic Cannibalization – Know who your competitors are online? Let us do the work and set your advertisement to run before all their videos as well!
Volume Views – Do you want to blast your video with a ton of views in a short amount of time to get it ranked fast? No problem! We'll grab the most popular videos on YouTube, and put your advertisement in front of those as well. This is excellent for those businesses that can service the general public.
Video Creation – We can create a brand awareness and/or call-to-action video to meet your business needs.
YouTube Analytics
(Actual Client)
Impressions - 4,140

Views (watch the video) - 1,952

View Rate - 47%

Average View Duration - 1:19

Video length 1:36