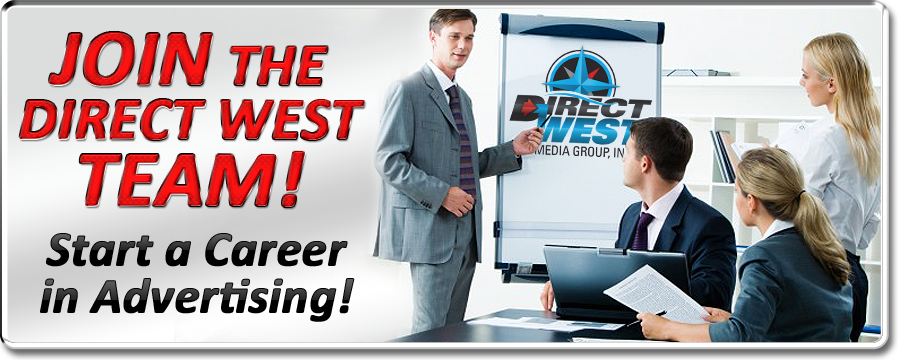 "There are 3 certainties in life: death, taxes & advertising!"
It's true; there will always be advertising. It's all around you; everywhere, everyday and every business needs it. Looking for a stable industry to establish a career? – This is it!
Direct West Media Group, Inc. is growing! We are an organized group of inventive and driven professionals with a passion for advertising. We are leading the charge! – Providing businesses with innovative internet-marketing tools, premium marketing services, and NEW advertising platforms.
We have many great sales opportunities with endless
room for growth and unlimited earnings potential!
We are looking for part-time or full-time motivated and energetic people to join our team. They should be self-starters, who can hit the ground running and sell our services!
The key qualities you will need are:
– Entrepreneur spirit. Must be able to relate to the needs of the small business community.
– Networking skills. Know how to establish a professional relationship and gain referrals from satisfied clients.
– Excellent customer service and communication skills.
– Product/service knowledge to make recommendations to clients.
– Internet and mobile technology savvy.
– Creativity and a knack for advertising. This will help you to close sales more quickly.
No experience necessary! We will train you, and have excellent sales team support.
We have different positions available to match your skill sets and selling style. As well as, room for career growth! Become a sales leader or sales team manager and earn more!
Candidates with experience in mobile and online marketing are strongly encouraged to apply.
WE OFFER:
VERY HIGH earnings potential.

Commissions on every service we offer.

Great residual commission structure on several of our services.

NO Quotas! You determine your income!

BONUSES for reaching pre-defined sales goals!

Marketing and sales support!

We give our sales reps the support they need to be successful!

Competitive pricing!

Our services are priced to be affordable, giving our sales reps the bottom-line edge!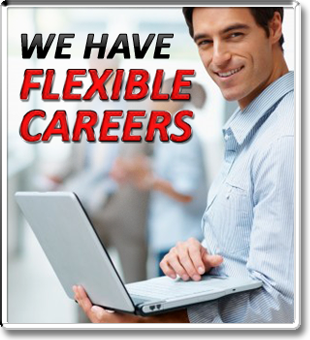 Set Your Own Hours!
Work From Anywhere!
Earn Cash Bonuses!
YOU Set Your Earnings Potential!
You can get up to

85% Commission

on DWMG Services and Media Sales!
APPLY TODAY!
See the bottom of this page for more
info on applying for Sales Positions.
or CALL NOW! 949.424.3964
Salaries for Sales positions are based on commissions earned, and are categorized as Independent Contractor 1099 status.
Ready to start a career in advertising?